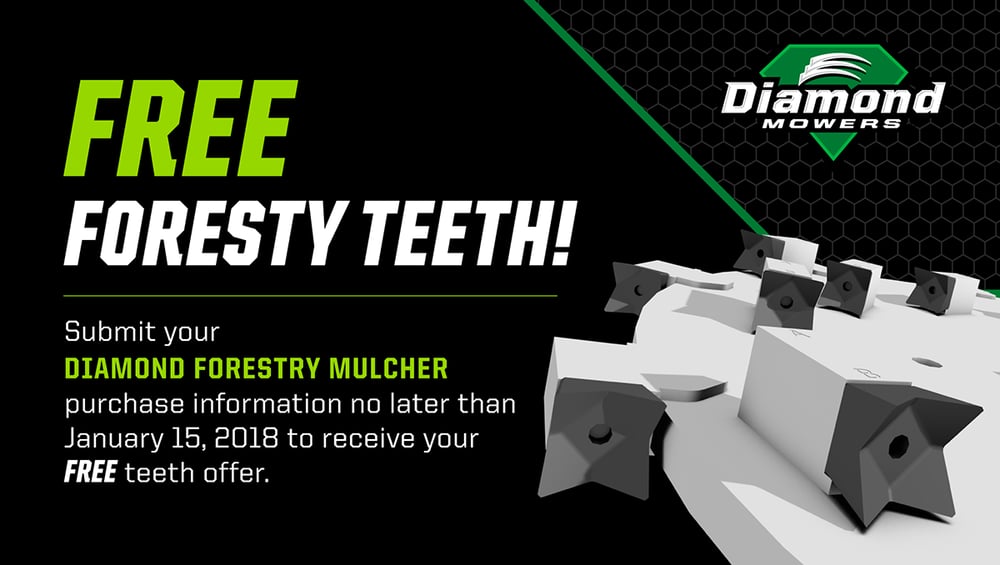 Diamond Mowers is offering a full set of replacement teeth for FREE with every Skid-Steer Forestry Mulcher purchased between October 16 and December 31, 2017!
That's a $1,219 value!
Here's how it works:
Submit your purchase information online

You'll need to include the date you bought the mulcher, where you bought it, your contact information, and the unit's serial number

Diamond will then ship your teeth FREE of charge right to your doorstep – it's that simple!


Make sure to submit your information no later than January 15, 2018 to receive your FREE teeth offer.